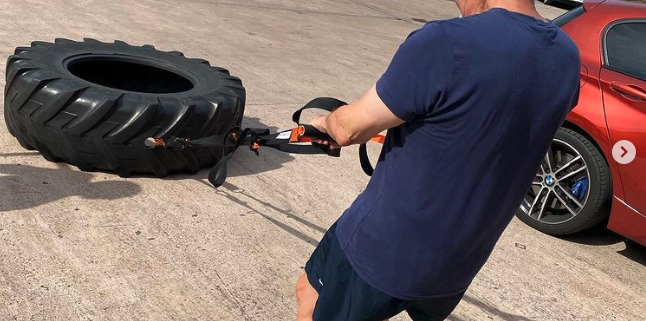 PRESS RELEASE :

Team Training Gym Northwich, Cheshire.  Team Training UK have launched The Hundred Club, a new twice weekly group personal training initiative aimed specifically at those over 65.  The Hundred Club is designed for those aged 65+ who are in good health and want to continue their independence and quality of life. 

The Hundred Club offers a private Northwich gym setting for groups of 8 – 10 men and women to socialise and meet new friends whilst increasing strength and cardiovascular fitness and having fun.
Paul Connor, Managing Director of Team Training UK and Paul Connor Health and Fitness explained,

"My recent research into health-span and longevity has been staggering. The evidence that exercising 5 – 6 times per week, and in particular incorporating regular strength training into that routine, will change the health of your last 10 years of life is significant and unquestionable."

Paul continued, "My research also proved that it is never too late to start building muscle and strength. So, I wanted to design a program where the over 65's could build their strength and resilience to enhance their health-span, whilst getting them together in a fun and social environment. Loneliness is another huge factor of poor quality of life for the older generation. The Hundred Club is the perfect place to meet new people and learn new skills whilst keeping your body and mind functioning to its full potential."
Features and benefits of the training programme at The Hundred Club include.
Improved thinking and learning skills
Meeting new people and having fun twice per week.
Strength training to develop stronger bones and help with fat loss.
Gaining better balance and more muscle mass can reduce your risk of falls.
The Hundred Club is available now priced at £95 per month for 2 sessions per week. The sessions take place on Tuesdays and Thursdays at 12pm. For more information on The Hundred Club, visit https://teamtraininguk.com/the-hundred-club/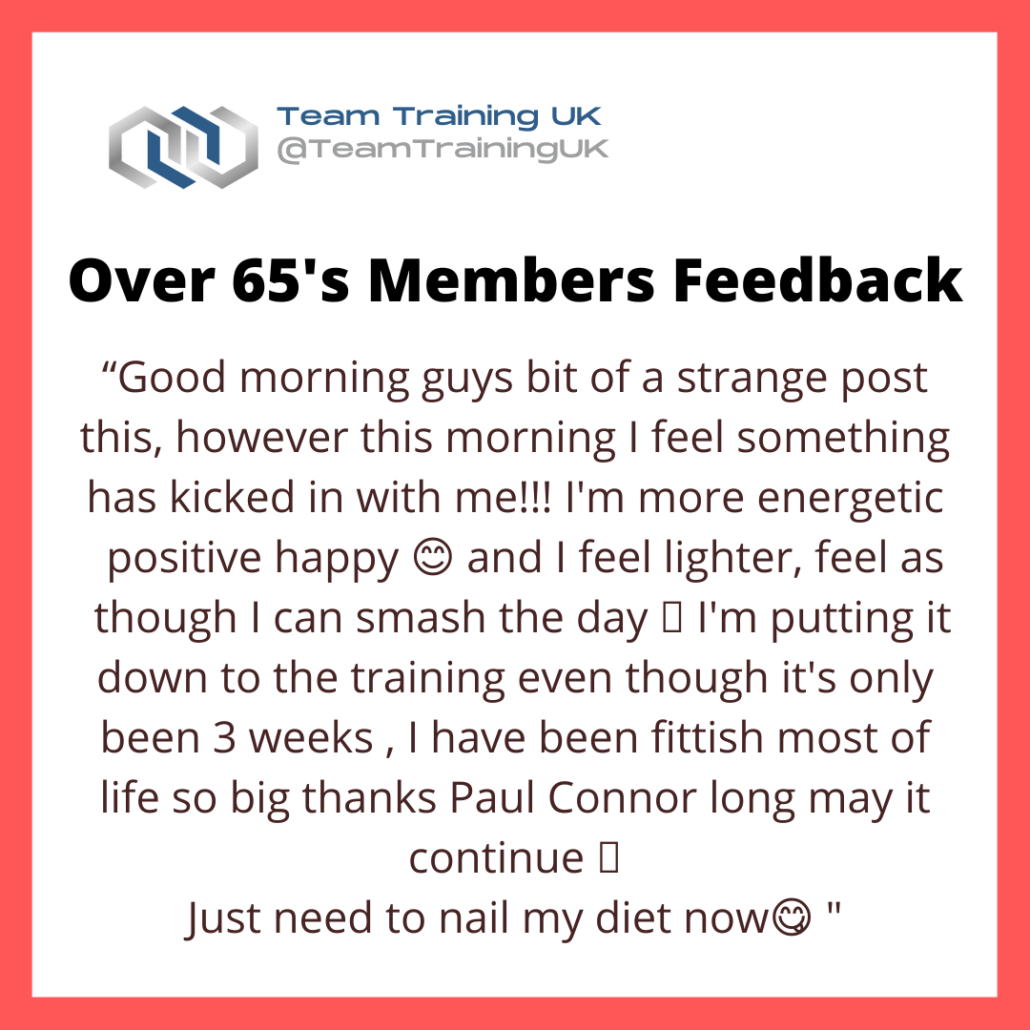 Team Training UK was started in 2020 by Paul Connor from Paul Connor Health & Fitness. Team Training UK is a private gym facility specialising in small group personal training in an encouraging and friendly environment. Monthly memberships allow members to attend as many weekly sessions as they want, and give complete flexibility with no advance booking required. The sessions combine the highest level of strength and muscle building exercises with exceptional cardio vascular training. Team Training UK is also a HYROX affiliated gym.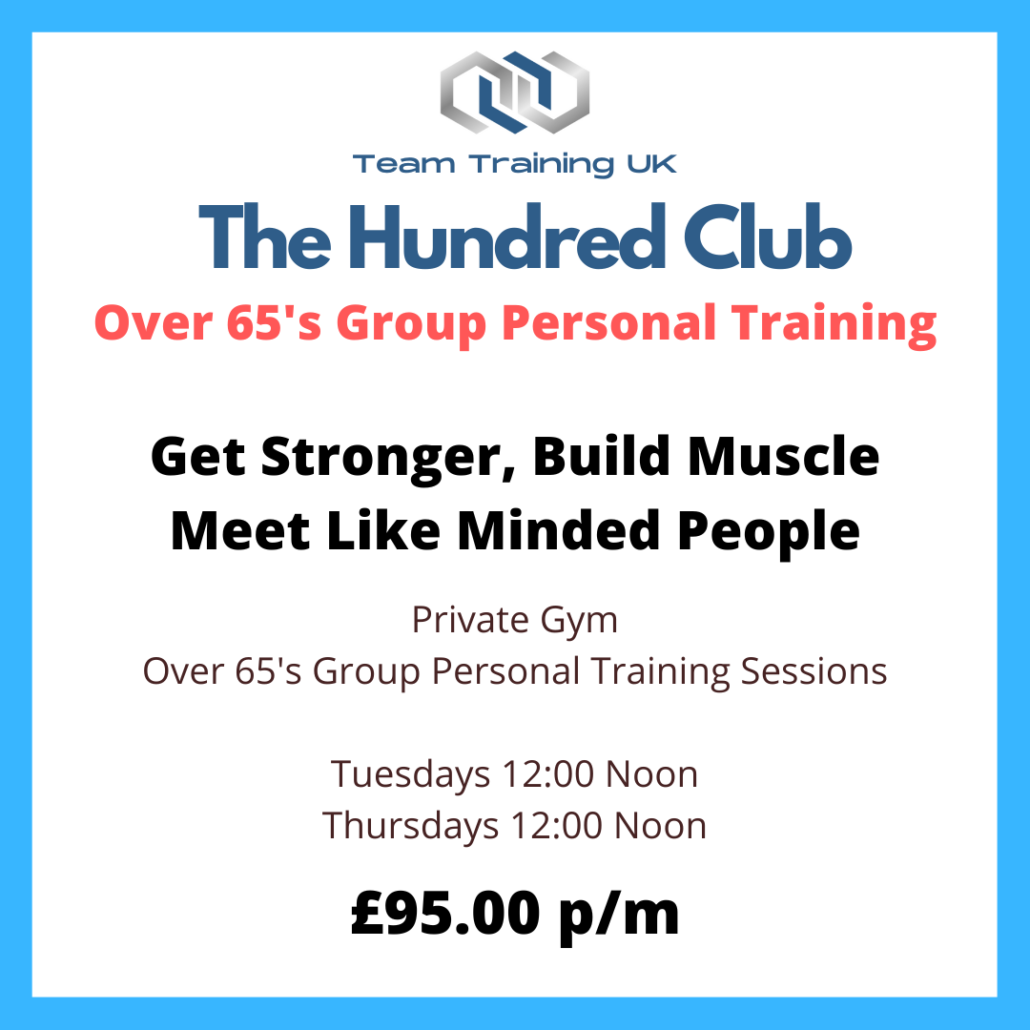 https://teamtraininguk.com/wp-content/uploads/2022/09/2.png
645
646
Catherine Pearson
https://teamtraininguk.com/wp-content/uploads/2021/12/TeamTrainingUK-Logo-SingleLine-2-300x39.png
Catherine Pearson
2022-09-14 16:02:11
2022-09-16 15:12:58
Team Training Gym Northwich launch strength and mobility training for the over 65's